ZARGES sponsors the German National Ice Hockey Team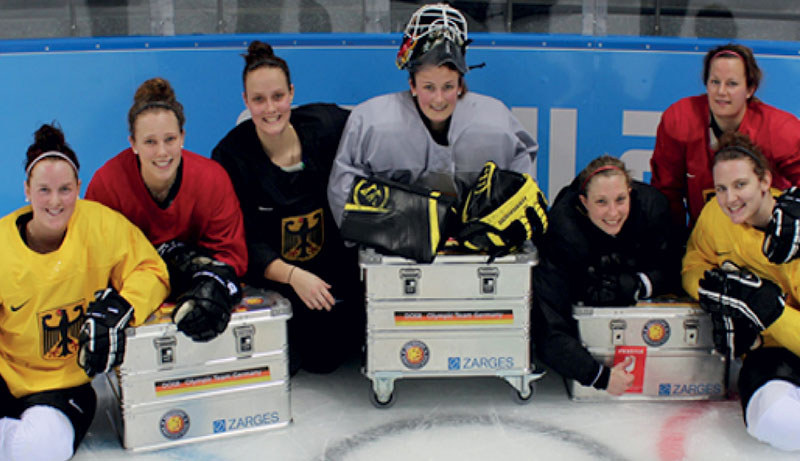 For many years already, the women's national ice hockey team of the German Ice Hockey Federation DEB has entrusted its most important equipment to ZARGES boxes.
As they did this season with its very special event –the Winter Olympics in Sochi. Especially with away matches, the team must be able to rely on the equipment getting to the destination undamaged. The DEB therefore decided to transport the complete team equipment to all games safe and sound in ZARGES crates.
They not only protect the equipment well and allow easy transportation, ZARGES boxes can be stacked with minimum space requirements. Attaching castors for easy transportation is also no problem.
And not least the perfect equipment helped the German women's team come in 7th at the Winter Olympics.
Back