The ZARGES K470 is in a Premier League of its own!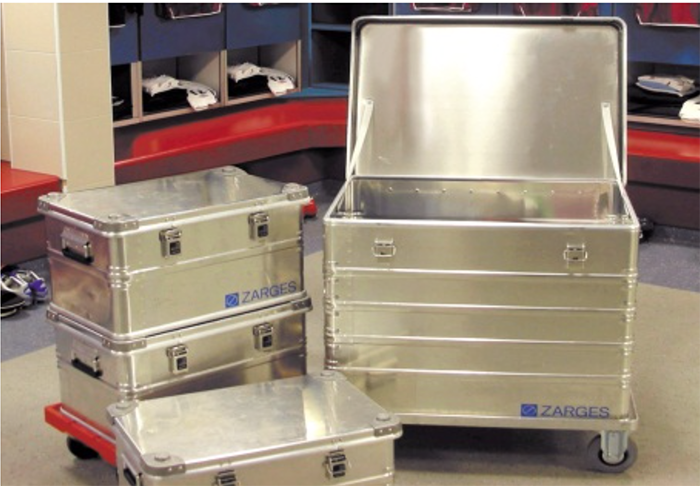 Many of the country's top Premier League football clubs choose ZARGES Cases to for transporting kit around the country! 
Transporting kit around the country is an important job, the teams kit needs to be kept clean, secure and presented in a professional manner at all times.
That's why our K470 protective aluminium case is an ideal kit box or "Skip" as it is known around the world; the aluminium body offers a lightweight solution whilst the oversized handles and latches make them easy to use. Aluminium stacking corners offer the additional stability allowing multiple boxes to be stored compactly together.
And it's not just the UK that loves these superb cases. Hundreds of teams from hockey to basketball clubs around the globe rely on the K470 to keep their kits fully protected at all times.
Transporting the boxes can be made easy by using either clip-on castors or dolly trolleys.
So if you're a kit manager for a football team worshipped by millions or simply looking for a long lasting, professional kit box give us a call now.
Telephone 01908 641118  
Email: logistics@zarges.co.uk
Back