Lightweight transit Cases in a Variety of Shapes and Sizes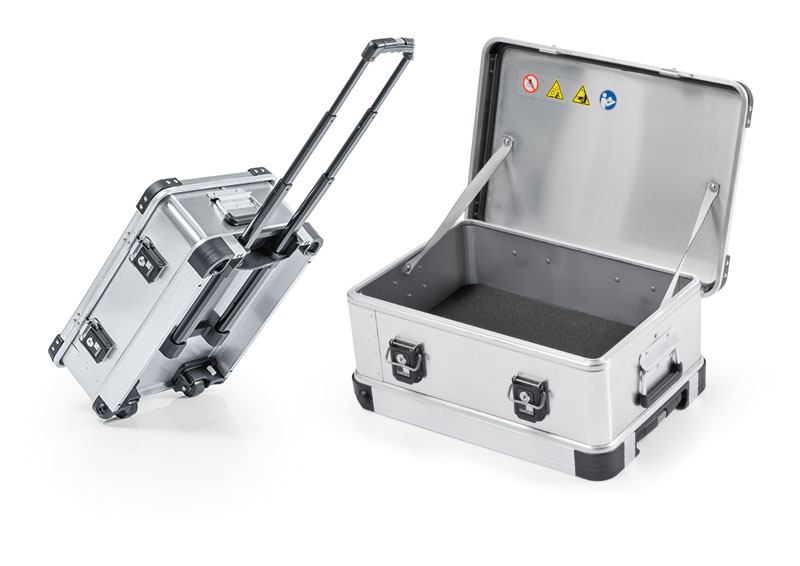 There are a variety of reasons that you might require a bit more of a secure transit case the next time you're going a long distance, for work or pleasure. We have customers come to us with all types of questions, but all of them want the ease of a lightweight transit case that will protect their valuable goods no matter the type of transport or the length of the journey.
For some people it is purely an issue of their job role. Sports cases are required to be sturdy and offer a large case that can hold equipment and clothing for both professional and amateur sports on a regular basis. These need to be durable as they are most likely to be used on a weekly basis, covering a lot of ground and having a lot of hands on them.
For others it might be an instrument that is their passion and livelihood. Travelling on a flight with an instrument can be a difficult thing to navigate, with many a musician losing their most treasured possession to damage on a flight. Our aluminium cases are available with custom inserts for added protection around the intricacies of your instrument.
The same can be said of any tools and equipment you might need to carry with you for work purposes on a daily basis. The transit cases have to be long-lasting but also lightweight enough to carry easily.
When it comes to electrical equipment or drones the need for a safe transit case is paramount as you could be talking hundreds or thousands of pounds worth of valuables inside the case, and you have to look after that sort of commodity carefully!
Contact our team today if you'd like to discuss your storage and transport requirements. Alternatively, browse our choices online and follow the simple instructions in order to purchase. Zarges cases are built to last, providing protective travel options for often expensive equipment. No matter your requirements, we can help you get to where you need to be, without having to worry about the potential damage inside your cases.
Back