Lightening Your Load – Lightweight, Durable Cases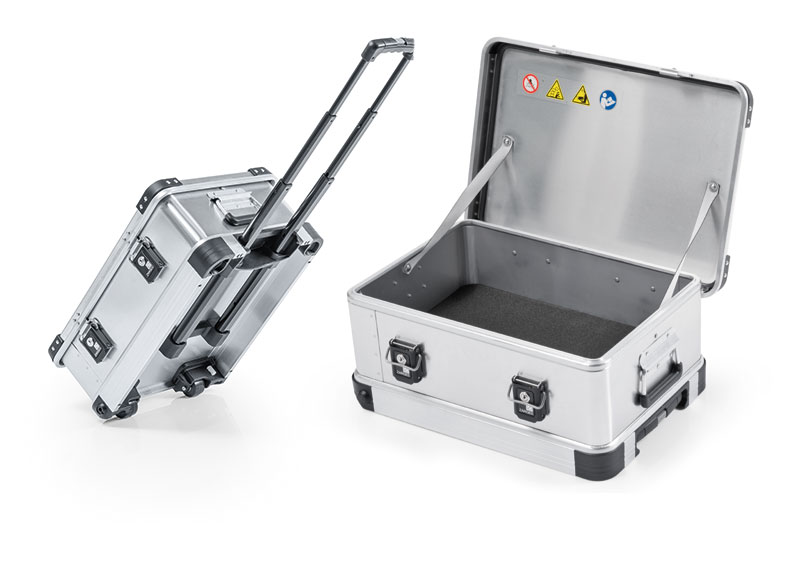 Strong, durable, tough, resistant, secure and… light? Zarges light aluminium cases are renowned for offering long-wearing protection against extreme conditions. Strength and durability are often associated with heavy and bulky materials, so you might be surprised to learn Zarges cases are also remarkably lightweight.
Aluminium
Aluminium is a strong, corrosion-resistant, durable material. It performs even in the most extreme temperatures and weather conditions. It is not affected by extended exposure to UV or odours. Crucially, it is also lightweight and excellently malleable. This allows us to manufacture hard-wearing cases that can protect your valuable equipment during transit or storage, while still being easy to lift and transport. Aluminium can also be completely recycled, lightening our impact on the environment.
Efficient design
We have decades of experience in designing high performing cases that are easy and convenient to use. The design of Zarges' cases has been refined and updated over time, so that they feature everything you need, and nothing you don't. Aesthetic features often add weight without enhancing performance or functionality. Instead of adding unnecessary extras, we keep our cases simple and light. We offer a selection of functional accessories such as trolleys and castors that can be easily added to your case when required.
To add strength without bulk, we cleverly reinforce our cases in the places that take the most impact or stress. Stacking corners made from durable cast aluminium (K470) or impact-resistant plastic (Eurobox) allow you to stack your cases easily and with complete confidence. Zarges cases also feature robust hinges, handles and holding straps that can withstand rough handling and heavy loads.
Minimal materials
Adding another level of protection needn't mean adding a lot of weight. We manufacture tailor-made, custom foam inserts that fit and protect your equipment perfectly. We calculate the protective effect of the finished packaging before manufacture based on weight, surface, drop height and sensitivity (G-value). This allows us to develop packaging with optimally adapted padding thickness, delivering maximum protection for the lowest possible raw materials requirements.
Zarges use experience, expertise and premium materials to manufacture high-performance cases. Our cases are lightweight, durable and deliver exactly the protection you need in all conditions.
Let Zarges lighten your load. Order online now or you can call 01908 641118 for more information.
Back