Fragile Scientific Equipment Cases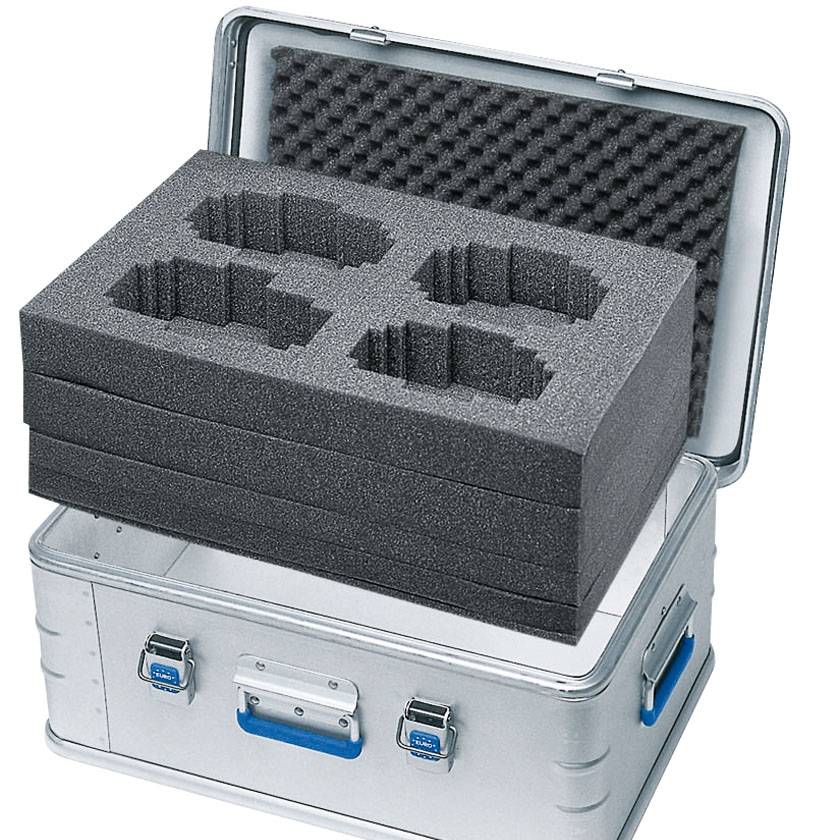 Dealing with fragile scientific processes requires focus, persistence and complete commitment. Zarges build to the same standards, manufacturing aluminium cases capable of protecting professional equipment in places other hard cases would fail.
Travel safely
Zarges aluminium cases are perfect for transporting valuable scientific equipment. Aluminium is lightweight, strong and extremely durable. This premium material combined with Zarges' unique designs, creates a virtually indestructible case that is recognised around the world as the benchmark by which other protective cases are measured.
Zarges K470 cases are available 25 different sizes, from easily portable smaller cases to larger volumes that allow a large amount equipment to be stored and transported together, and dolly trolleys or clip-on castors are easily added for improved mobility. All Zarges cases can be fitted with custom foam inserts to perfectly support cameras, lenses, and an immense variety of other fragile scientific equipment.
Extreme condition examples
Photographers will travel to extremes to capture the perfect shot. Zarges cases are resistant to water, dust, corrosion, vapour and UV rays. Our aluminium cases keep performing even in highly challenging conditions, whether that's the humidity of the jungle or the wild sands of the desert. They are also capable of withstanding temperatures as low as -80 degrees and as high as 150 degrees Celsius.
Security
We understand you need to keep your specialist equipment safe, that's why Zarges cases provide security against theft or damage. The Zarges Eurobox cases features comfort fasteners with an extremely long service life, avoiding the problem of fasteners wearing out before the case. The fasteners can be equipped with a mortise lock or with a spring anti-opening facility. For additional security, the cases can also be secured with a shackle lock or lead seal.
The distinctive blue corners of the Eurobox are made from impact-resistant plastic. The lid has a foamed seal all the way round which protects against wear, overloading and squashing. This ensures your equipment remains safe and protected even if the case is mishandled or packed beneath other heavy loads.
Losing your equipment through theft, baggage errors or damage would not only be financially costly, it could damage the quality of your work and even put your work in jeopardy. Don't take that risk with your equipment – invest in a Zarges case to protect your fragile equipment for a lifetime.
Place your order online or use our contact form to request further information about any of our products.
Back