Not One Size Fits All – The Bespoke Option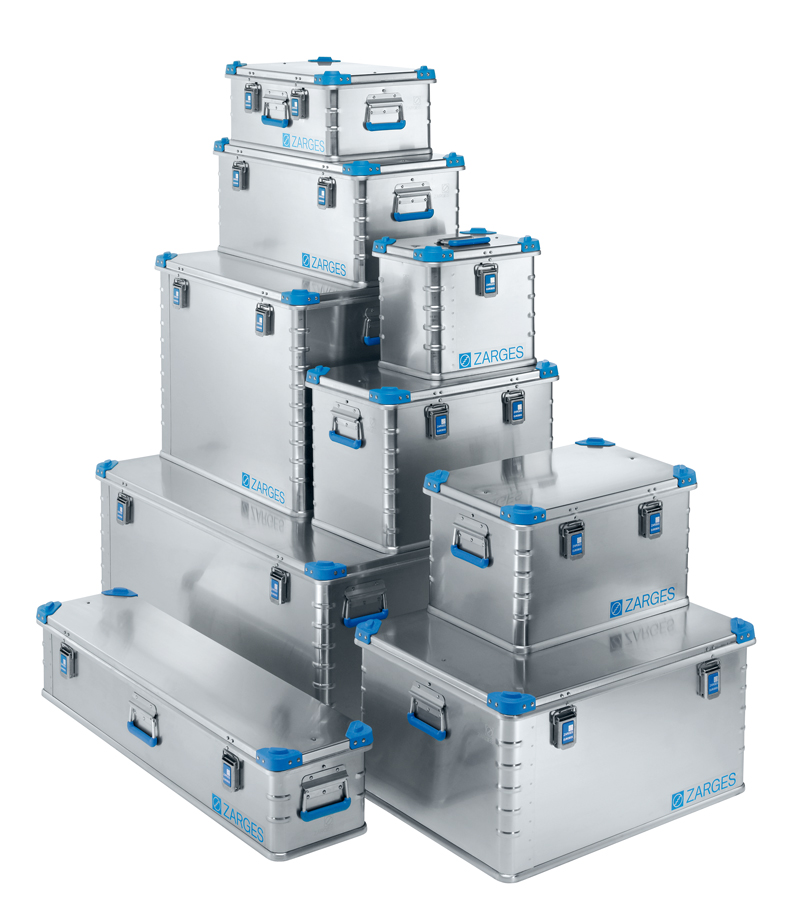 Zarges protective cases have a wide appeal and are used by a broad customer base – from military and rescue services to film crews and outdoors enthusiasts.
The reason that so many customers choose Zarges protective cases to transport their precious cargo is not just because of their reliable and rugged reputation, but also because the case options are so adaptable for different needs – a truly bespoke solution.
Tailor-made advice
The customer service team understand the unique requirements of every customer and are always available to offer personal advice about transporting even the most fragile of contents. You can speak with the team on 01908 641118 or email logistics@zarges.co.uk.
Wide choice of cases
The Eurobox is one of the most popular options for transporting and storing fragile kit. It's study and lightweight and has distinctive blue corners for added protection. It's available in 9 different sizes from 27 litres to a whopping 414 litre capacity.
And if that's not enough choice for you, how about the Zarges K470 aluminium case? It's a similarly rugged and solid construction and comes in 25 different sizes – from 13 to 829 litres. With some of the bigger cases, you may want to consider optional castors or a dolly trolley for easier maneuverability.
Packing foam
If you need a quick and easy solution, then the Pick 'n' pluck foam is a great solution – simply order the pre-cubed foam and remove cubes to create the perfect size and depth for your specialist equipment.
If you need the assurance of bespoke custom protective foam for your fragile equipment or tools, then Zarges can also supply custom foam, made exactly to your requirements. Simply send Zarges a photo, drawing, 3D data or the original parts. Our experienced design team will cut a piece of quality custom foam exactly to your specifications. The custom foam fits like a glove to give you peace of mind when transporting fragile or expensive equipment. If you'd like more information about Zarges protective cases and protective foam take a look at our bespoke foam video.
Back