Tools of the trade: Photographer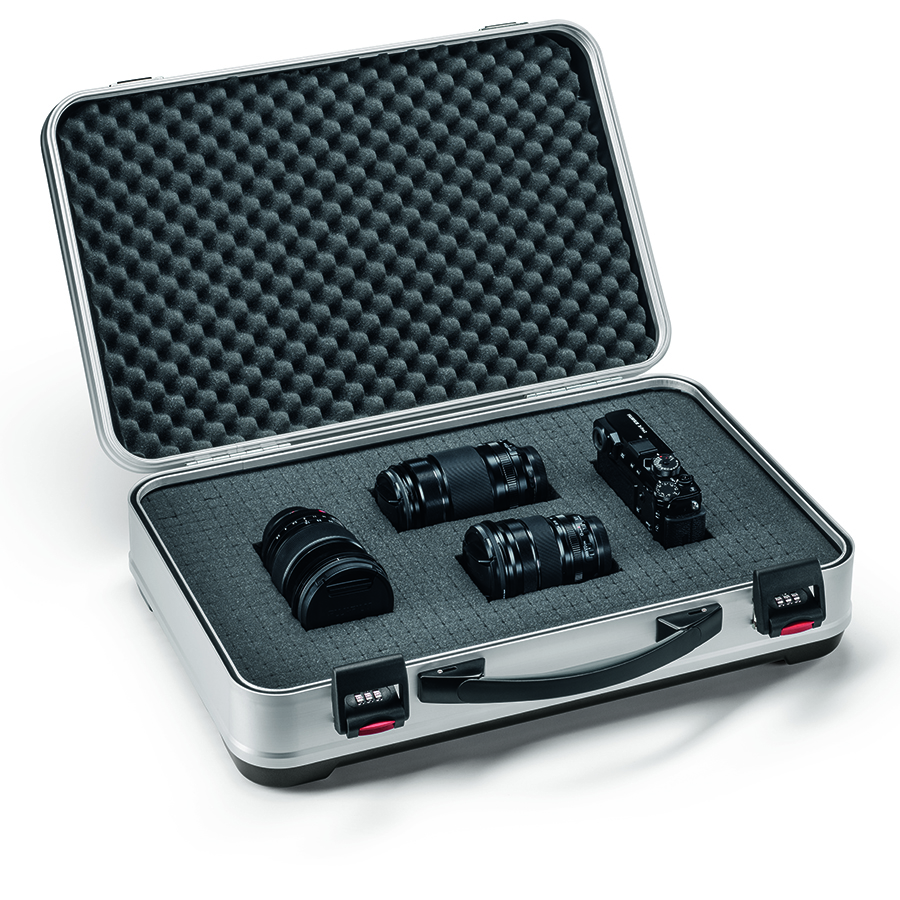 Being a professional photographer is an exciting, creative and varied career. It's a job that often involves travel to beautiful locations and meeting a variety of people.
There is a lot of expensive but necessary kit involved. As well as cameras and lenses, there are the lights, tripods and computers necessary in today's digital world. No two jobs are ever the same, and so the equipment needed for every shoot is often different depending on light, subject and location. Also, the photography kit is often very expensive and fragile making transport and packing an important consideration. That's why many professional photographers choose Zarges protective cases as their preferred transport solution. Zarges protective photography cases are tough, dustproof and can include custom-made foam inserts to protect equipment from moving around inside the case.
Cameras and lenses
A professional photographer will often carry two or more camera bodies on a shoot. In addition to this, there are a wide range of lenses and filters that may be needed. Some of the larger telephoto lenses can be heavy and difficult to transport.
Cameras and lenses are the main kit which would be taken on every job, so you'll need a protective photography case that is tough, reliable and lightweight. The Eurobox 42 litre aluminium box is a great choice. It has solid, impact resistant casing that is dustproof and water-tight. It's also worth investing in the custom foam inserts to keep your core equipment secure.
Tripods
Tripods are usually collapsible and sturdy, so shouldn't be too big a problem to transport. If you need that extra reassurance that they are protected, then consider upgrading to a 60 litre Eurobox aluminium box for your core kit. The same great protection, with added capacity.
Lights and lighting equipment
Lights, light meters and reflectors are necessary on indoor shoots and can make the difference between a flat, dull photo and a bright photo with depth. These necessary tools of the trade are often large and not easily transportable. Luckily, the K470 Aluminium box has options right up to an 829 litre capacity. If you need some help in choosing the best protective case size for your kit, speak with a member of the team for advice.
Laptop
A laptop is often slung in a shoulder bag for easy access, but if the contents of your laptop are too valuable, or if you're checking that laptop in for an international flight, then it may be worth adding some pick 'n' pluck foam to one of your protective cases to protect the laptop in transit. It's an easy way to create your own foam inserts by removing the pre-cut foam cubes.
Back