Tools of the trade – Sound Technician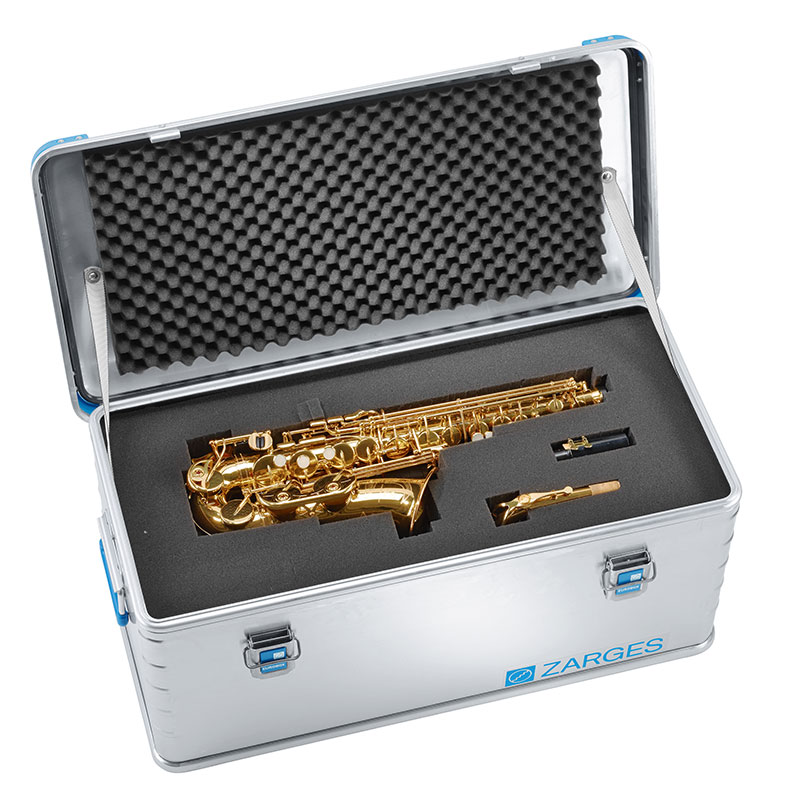 Sound Technicians are intriguing people: artists that are passionate about music and sound, but also scientists – engineers of auditory sensation and technology. Naturally – they are fastidious in their selection of gear, and only the best will do. Sound technicians may work in a studio, or out on location in a music venue, theatre or outdoor performance space.
As the equipment that they transport is usually very expensive and often fragile, they need a storage solution that is dependable. It needs to be light and strong, come in a large variety of sizes, contain protective foam and be water and dust resistant. That's why many of the UK's (and the world's) best sound technicians rely on Zarges protective cases to protect and safely transport their gear.
Mixing desks
The Mixing desk is the control centre and the heart of a sound technicians world. Whether it's vintage or state-of-the art digital – a mixing desk is the soul of the sound and in the hands of a great sound technician can give the sound it's character. Desks come in a variety of sizes. The K470 29 litre case is perfect for smaller desks, or for the larger desk – try the K470 67 litre. At 600 x 600 mm it's the perfect companion for your mixer.
Microphones
Microphones come in all shapes and sizes, from drum and ambient mics to vocal and radio mics.
The sheer variety of mics needed on a job can be a head-scratcher when trying to work out what will be needed on a particular job. That's why the Zarges pick 'n' pluck foam is so great. Whichever size Zarges case you select, order pick'n'pluck and simply tear out the pieces of foam as required. It's customisable and reusable and is guaranteed to keep your mics protected.
Tripods/stands
Tripods and mic stands are usually collapsible and sturdy, so shouldn't be too big a problem to transport. If you need that extra reassurance that they are protected, then consider the extra-long 119 litre K470.
Zarges protective cases also come with the option of castor wheels and are easily stackable. It's easy to see why they are so popular in the music and theatre industries.
Back