Zarges Cases through the years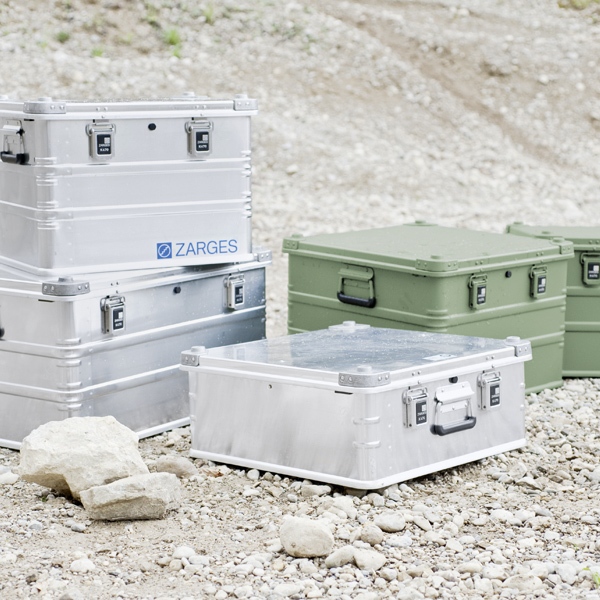 Zarges history began as a small company in Stuttgart in 1933. The aim was to be a small but successful manufacturer of lightweight aluminium products from Zarges cases to lightweight ladders. Thanks to a passion for design and German engineering, Zarges quickly grew, going on to become the enormous global success that it is today.
Back in the early days, Zarges employed around 100 staff, and the business focussed mainly on lightweight aluminium ladders. These proved to be so successful that in 1939, the premises had to move to a larger factory in Weilheim in Upper Bavaria. Following the move, the company continued to expand and diversify. In 1951 the company patented and manufactured the world's first collapsible aluminium Zarges case. It was designed for transporting large cargo, so that when not in use, the Zarges case could be folded to a 6th of its original size. It was such a classic design that it is still in use today.
In 1961, the company were asked to prototype a new type of cable car for use in the Swiss Alps. The finished car was such a success that the design was used throughout the whole Alpine region. Many cable cars in the area today still are from this original design.
Probably Zarges' largest-scale construction is the Raisting Earth station. The station is one of the world's largest terrestrial radio stations. It is constructed as a series of parabolic dishes (some up to 32 metres wide) in Bavaria, Germany. It is an amazing feat of engineering, as the dishes had to be exactly correct to the millimetre for the station to function correctly. The German minister for Telecommunications described it as an "outstanding accomplishment".
Modern technology continues to drive progress for Zarges cases in the 21st century. Computer design and online configuration are at the heart of what they do, whether that is a 30 metre satellite dish, or a simple storage box for your home. Rest assured that Zarges have a proud 80-year history and will continue with every success for another 80 in the future.
Back