What to look for when buying hard cases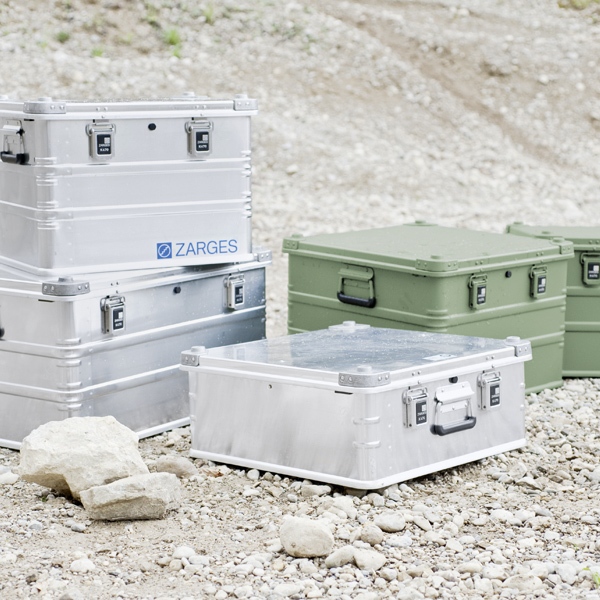 If you are looking for a hard case to store or transport fragile and expensive equipment, then you'll be aware of the vast range of hard cases available on the market. You'll need a hard case you can rely on, one that is built to last, and doesn't cost the earth. If you're feeling overwhelmed by the choice available to you, and you don't want to simply order the first case you find, we're here to guide you in what to look for in a hard case.
Aluminium or Plastic?
The first decision that you'll need to make is likely to be: do you want a plastic or aluminium case?
Plastic is tough but bad for the environment – The production of plastic has toxic by-products and many plastics are still un-recyclable (especially black plastics). Aluminium storage boxes are tough, non-corrosive and look professional. Aluminium is totally recyclable so better for the planet and is surprisingly affordable.
Components
Once you've decided on the material for your case, take a moment to consider the peripheral components. Things like the rivets, hinges, handles and fasteners can make the difference between a cheap case and one built to last. The Eurobox from Zarges is a great example of quality components: The case has welded joints, the hinges and handles are made from high quality stainless steel and the fasteners are quick-snap and pad lockable.
Dustproof/Waterproof
Depending on the load that you need to protect, it may be worth checking if your hard case is dustproof and waterproof. Do you need a case that is fully submersible, or just splash-proof? All Zarges cases are dustproof, waterproof and non-corrosive.
A good idea is to check the quality of the lid seal to give you an idea of the standard.
Packing Foam Inserts
Many cases offer custom designed foam which will keep your contents from moving around inside the case. Ordering specific or bespoke foam can be expensive. Another great option is the Zarges pick 'n' pluck foam which you can customise yourself to fit any shape.
When buying a case always consider what it will be used for, what is your budget and examine the build quality. For more detailed advice, contact our team.
Back