Keeping Snug – How foam inserts work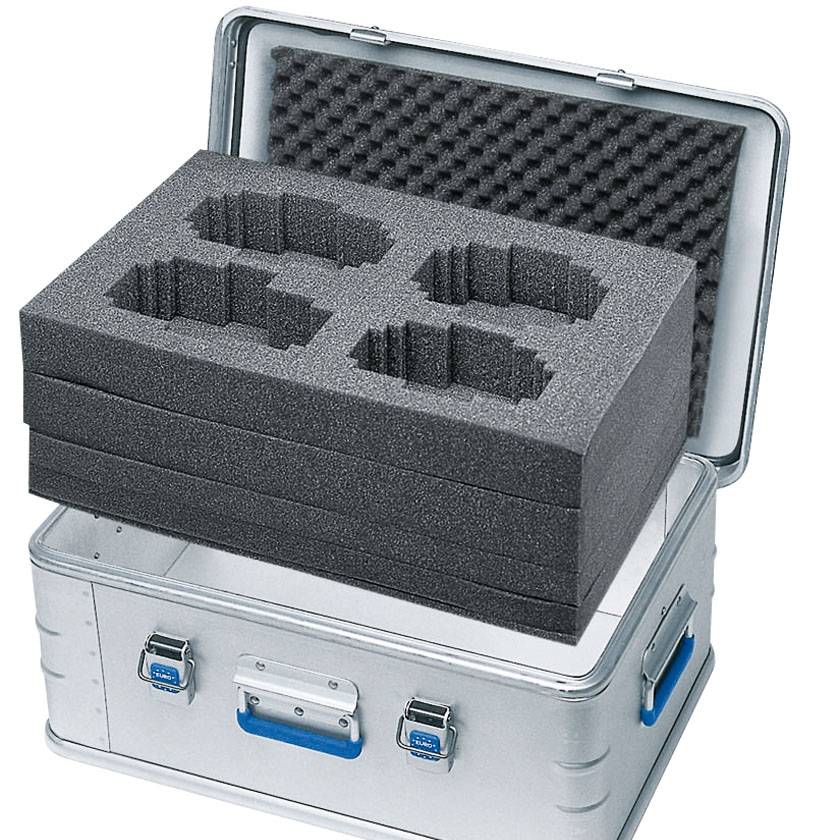 No, we're not talking about keeping snug in a woolly jumper now that the autumnal weather has reached us – we're talking about keeping the contents of your Zarges case snug in transit.
If you are transporting expensive, delicate equipment, it's great to know that Zarges cases are protecting your precious cargo; they are tough, stackable, durable and non-corrosive. Nothing on the outside will damage your contents.
But inside the case, there is nothing to stop your equipment from sliding around, bumping and scratching surfaces as you move around. It's a problem that is easily solved with foam inserts. Foam inserts from Zarges are available in a variety of different options. They are great at keeping your contents snug, they are inexpensive and look professional. If you'd like to protect your contents, there are a number of options:
Custom Foam
Zarges custom foam inserts are the bespoke, tailor-made option that fit your contents like a glove. You supply the measurements via photos, drawings or 3D data and our expert technicians' laser-cut custom foam to your exact specifications. You have a choice of colours and antistatic, dissipative or flame-retardant designs. This really is the most professional and efficient option.
Interior Foam
Some Zarges cases come with the option of interior foam as an additional extra. For example, with the enormous 829 litre K470 case you can add base, wall and lid foam for £258. The foam is high quality Plastazote LD45 and is made to the exact case specifications.
Pick 'n' Pluck Foam
The most cost-efficient foam solution is the pick 'n' pluck foam. These are pre-cubed foam inserts that can be easily adjusted to any size and formation without the need for any tools. They are great for one-offs and small volume requirements and are available in a range of sizes and thicknesses.
Foam inserts are a great way to protect the contents of your Zarges case. For more information about adding foam to your order, contact us.
Back