Storage solutions for small businesses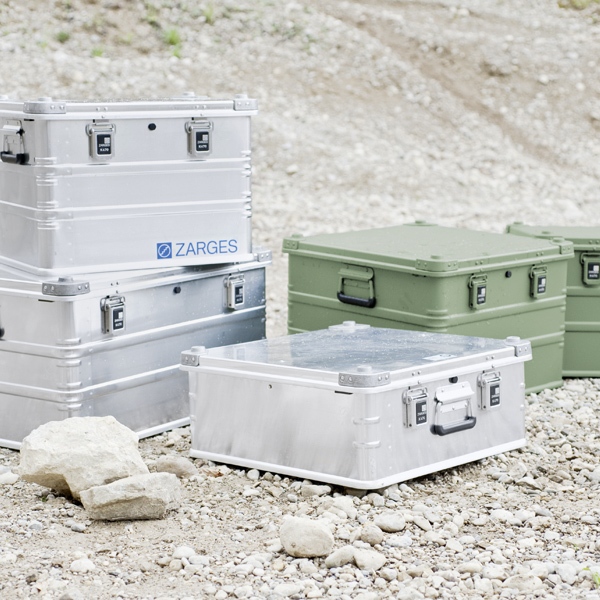 Zarges Cases love working with small independent retailers and organisations. It's the personal, community-facing touch that makes them a pleasure to deal with.
One of the things that we hear again and again from small businesses is that they have problems with their storage solutions. Sometimes this might be stock or essential tools. It could even be gadgets and technology. The problem is that for a small business, space is often limited, and any storage solution must be budget-friendly. They are often looking for a quick and easy fix that looks professional and guarantees keeping equipment safe and pristine.
That's where Zarges comes in. Zarges cases are available in a wide variety of shapes and sizes to fit any contents. They are also stackable thanks to their unique moulded corners so look great in a storeroom neatly organised in piles, giving you're the perfect storage solution.
The other great advantage of a Zarges case is that they are made from high-grade aluminium with a great deal of ergonomic engineering in the design. This means that the cases are rustproof and non-corrosive. Even in the dampest of conditions the contents will be perfectly preserved. The lids incorporate a waterproof and dust-proof seal so you can be certain that nothing that could damage your goods could infiltrate the case.
If you need to hit the road, Zarges cases are easily portable: they are light and include comfortable handles. Their robust exterior is guaranteed to keep your contents safe, even when lugged in the back of a van.
Zarges have been working with small businesses in a variety of sectors: retailers, wholesalers, service providers, tech firms and fitness industries to name just a few. If you have a small business of your own and you'd like advice about storage solutions, please get in touch.
Back