Tours in the wilderness – Expeditions with Zarges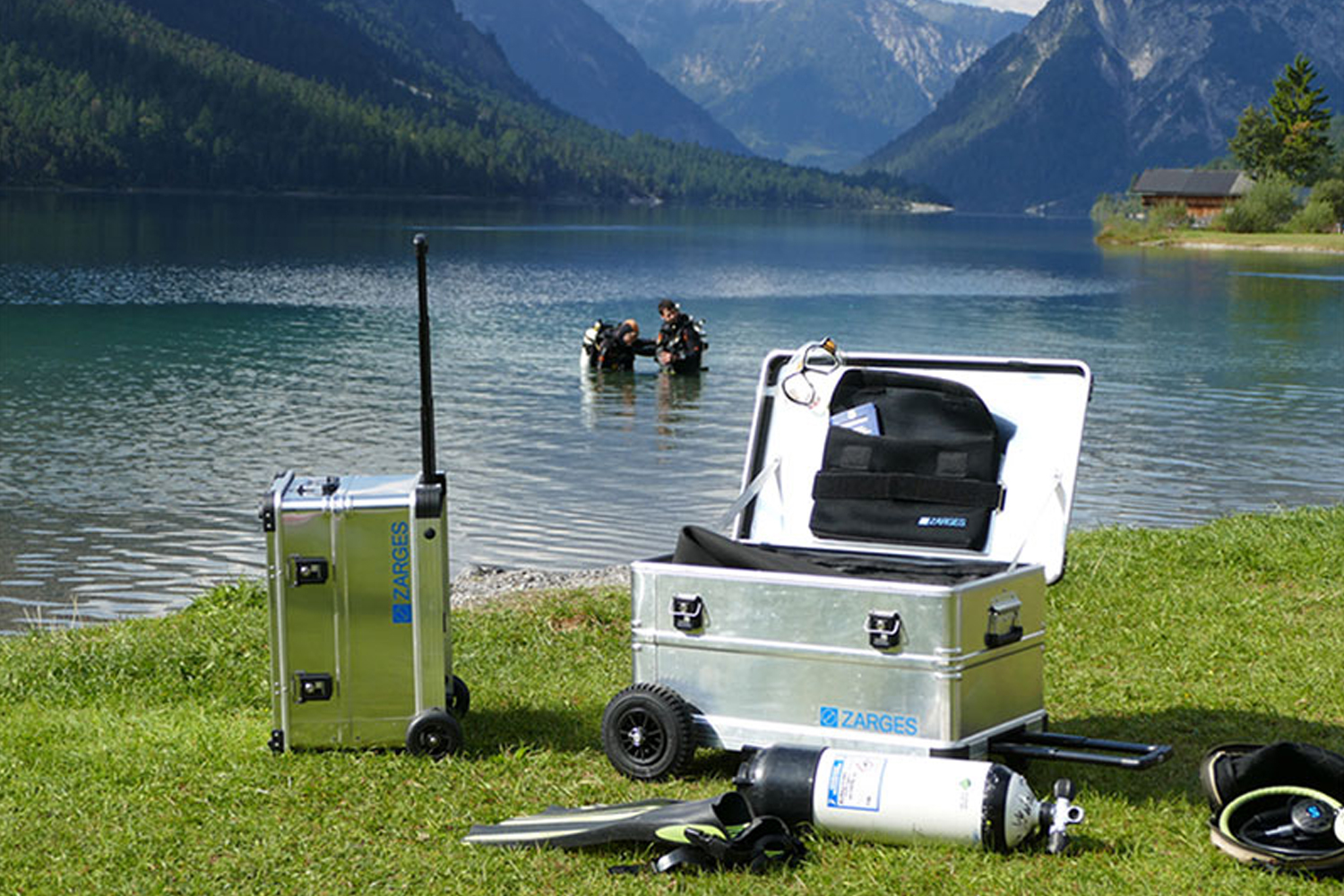 Zarges eurobox cases are popular all over the world. In all seven continents you can find them in warehouses, stores and people's homes. They are a great storage solution, but they are also perfect for travel.
They make great flight cases and travel cases as they are light, stackable and resistant to any knocks or bumps. Where Zarges eurobox cases really excel is in the wilderness. Explorers and adventurers the world over choose Zarges cases for their expeditions because they designed and engineered to be the perfect adventure transport and storage.
Tough and Robust
Sling them in the back of your pickup with no problem. Their tough aluminium construction means that they will withstand any knocks, and they will keep your contents safe inside. The handles are oversized and sturdy. They are comfortable and yet strong enough to cope with any load.
Dustproof and waterproof
All Zarges eurobox cases come with a dustproof and waterproof seal as standard. This means that the contents of your case will be protected in a sand storm in Sahara, or a capsize on the mighty Amazon river.
Secure
All Zarges cases can be additionally secured with a lock set. Speak with our team if you'd like to add a lock to your order.
Insulative foam
Explorers will often choose to line their Zarges eurobox cases with insulative foam. This custom foam will keep the contents snug inside, but it also has the additional benefit of being thermally insulative. Sensitive adventure gear can be protected in tropical heat and artic blizzards.
If you are heading on an expedition soon and are taking Zarges cases with you, we'd love to hear from you. For any further information about how Zarges cases may benefit your next adventure, please contact our team.
Back