10 Benefits of Aluminium flight Cases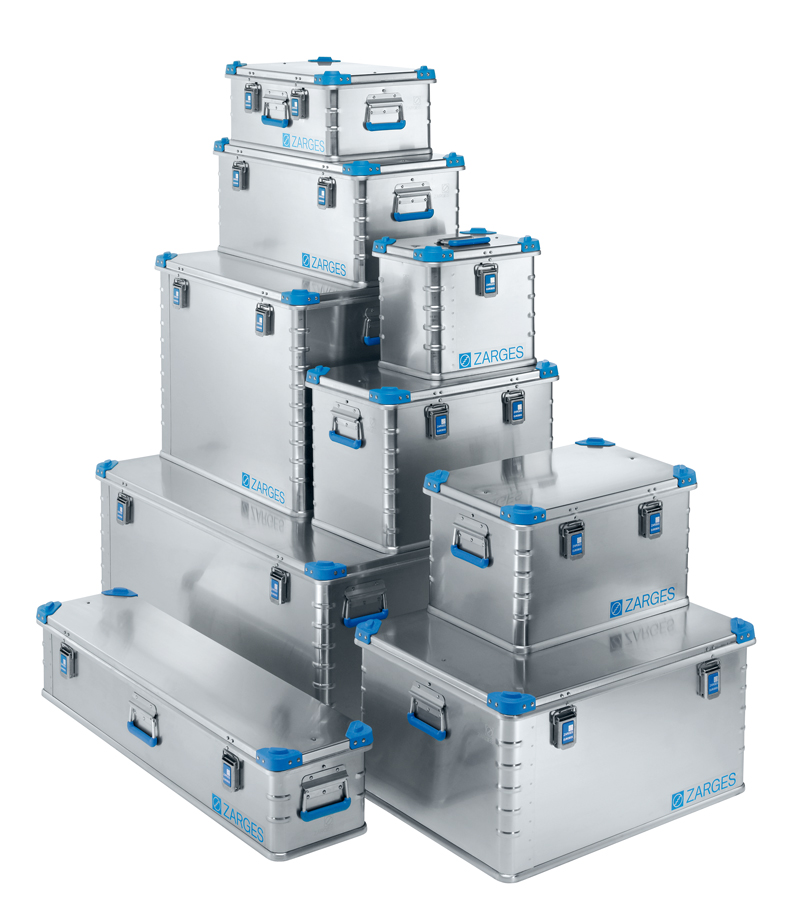 When it comes to cases there are a number of materials to choose from such as plastic or composite. However quite often aluminium flight cases are overlooked even though they are incredibly versatile and can be used for many different applications across different industries. Below are just some of the benefits that aluminium provides over protective cases manufactured from other materials:
Lightweight
Aluminium is not only strong, but it's also lightweight and has a high strength to weight ratio. This makes for strong sturdy flight cases. They are therefore easier to manoeuvre around.
Strong and Durable
Due to Aluminium being lightweight, you can be forgiven for thinking that it isn't very strong however, quite the opposite is true. Aluminium offers considerably better fracture toughness than most other materials used in the manufacture of flight cases.
Water and vapour resistance
When aluminium is exposed to water it oxidises, creating a thin layer of aluminium oxide. This forms a protective surface which prevents moisture from seeping through. For this reason, aluminium cases are perfect to protect electronic items that can be damaged by moisture.
Corrosion and rustproof
Aluminium alloy does not contain any iron which gives it the ability to create its own protection against corrosion and rust, in fact, even exposure to saltwater, weathering and UV has no effect.
Resistant to extreme fluctuations in temperature
Aluminium has the extraordinary ability to keep a consistent structure over a varying degree of temperatures from as low as – 80 °C to as high as + 150 °C. Aluminum alloy powders can help lower thermal expansion such as distortion in hot conditions and in cold conditions, the tensile strength increases without loss of ductility, so it doesn't become fragile or brittle.
Hygienic and easy to clean.
Due to the smooth surfaces and hygienic nature of aluminium, it's very easy to keep clean. The moisture-resistant property and the ability to not retain odours from the environment is why ZARGES Skips are so popular for transporting sports equipment.
Safe
In addition to the hygiene benefits, Aluminium has a number of other properties that make it suitable for a range of specialist applications. These properties include; non-toxic, non-absorbing non-flammable, non-magnetic and odourless. Therefore aluminium cases are widely used in the medical industry and for the transport of lithium-ion batteries.
Heat Dissipation
Due to the high thermal conductivity of aluminium, it's often used in heat sinks and exchangers. The same benefits are also apparent when aluminium is used to manufacture ZARGES Protective Cases. For example, heat is efficiently transferred away from any item stored within. This means aluminium flight cases such as the ZARGES K470 Range are perfect for transporting electronics or other specialist devices and equipment.
Customisable
Due to the versatility of aluminium, there are a wide range of customisation options available with ZARGES cases. This includes different types of specialised finished such as brushing, polishing anodizing or powder coating.
As well as finishes there are a wide range of accessories available, such as castors, wheels and custom foam inserts.
Fully Recyclable
A huge advantage Aluminium has over other materials such as moulded plastic is that it can be melted down and reused. This helps to reduce the carbon footprint by reusing raw materials.
Back