Benefits of using Skip Cases for Kits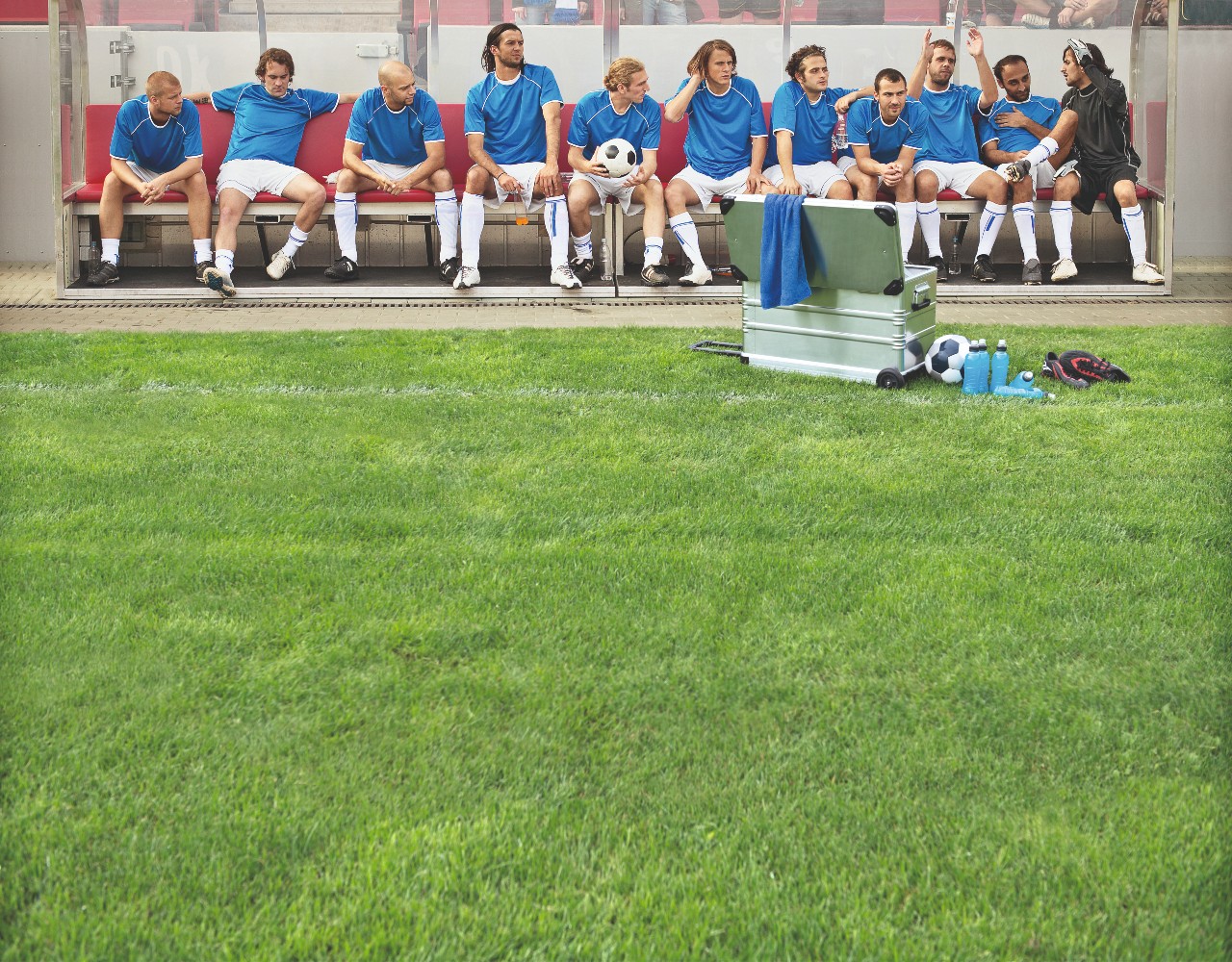 For any teams' sport whether it be Football, Rugby, Hockey, or Cricket, playing away matches is part of the game, however, one thing that is often overlooked is how to transport the kit and equipment safely and efficiently. ZARGES's K470 Universal Aluminium range is already the kit transportation case of choice for sports teams worldwide, providing a safe, well-protected and easy-to-handle means of keeping kits safe in transit. Let's take a look at the benefits of Skip Cases and why they're suitable for use by both amateur and professional teams.
What are Skip Cases?
Put in simple terms, aluminium Skip Cases (also known as Travel Skips) are used to transport anything from team sports kits to items such as balls, cones, or any other equipment a team may need for training or match play. The popularity of Skip Cases continues to grow across many areas of sports purely down to the benefits they provide.
What are the benefits of Skip Cases?
Easy to clean
Due to the nature of the sports activities, sweaty, dirty and muddy kits, after training or matches is not uncommon and the residue can be transferred to the surfaces of the case. However, this is where the benefits of aluminium come into play. Not only is the surface of the aluminium case smooth, but it's also unreactive so virtually any cleaning product can be used. This makes cleaning both the external and internal walls easy which subsequently keeps the case hygienic and provides longevity.
Lightweight and robust
When transporting sports kits and equipment you need to think about ease of handling and protecting the contents inside. Aluminium is a very robust material and provides the ultimate protection without compromising on moveability and transportability, unlike other materials such as plastic which is lightweight but not as robust and long-lasting as aluminium.
Furthermore, Aluminium cases have the added benefit of being suitable for international travel as the stacking corners allow the cases to be easily stacked and stowed in the hold of a bus or plane. ZARGES Skip Cases are ATA-approved for air travel.
Secure
Sports kits and equipment can be very high value, sometimes running into thousands of pounds so security is one of the defining factors when it comes to choosing a Skip Case. Fortunately, aluminium skips usually feature the ability to be locked using a padlock. ZARGES cases come with TSA locks for added security.
Wheels/ Trolleys
Aluminium skips can be customised further to help transport sports kits and equipment even easier. This can be done with the use of clip on castors which can be conveniently added or removed without the need for tools, or dolley trolleys that allow you to track a stack of cases.
Weatherproof
Weather can sometime be unpredictable, however this is no issue with an Aluminium case, because aluminium is a waterproof material therefore if the case were to be left outside during a downpour the contents of the case would remain safe and dry. Furthermore, unlike some other materials aluminium as the added benefit of being rust-proof so you don't have to worry about water damaging the case itself.
Conclusion
Based on the above benefits, it's easy to see why Skip Cases are becoming more popular with professional and amateur teams alike. You can view the ZARGES product ranges, or you can call 01908 641118 to discuss your requirements.
Back