Advantages of an aluminium toolbox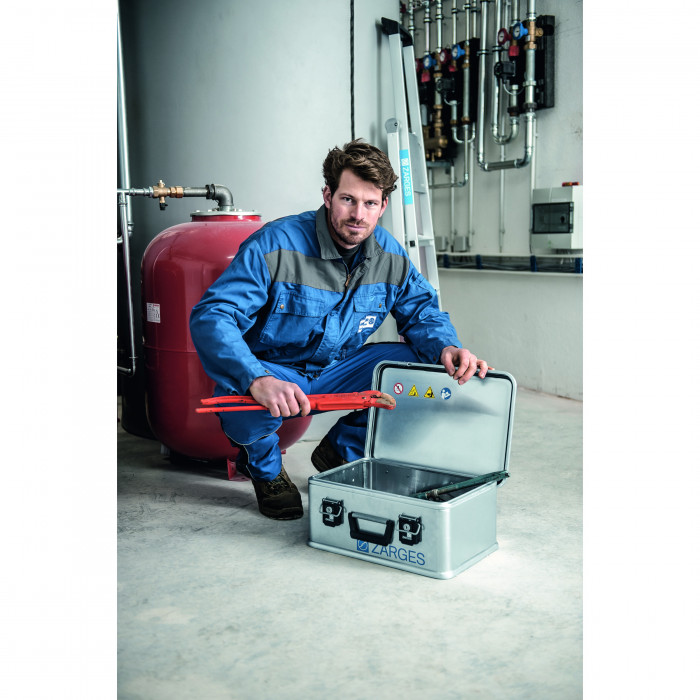 If you're considering an aluminium toolbox, you may be wondering what advantages they have over conventional steel toolboxes. So below we have outlined some of these.
Lightweight & Robust
One of the huge advantages toolboxes made from aluminium have over conventional steel toolboxes is their weight. Aluminium weighs one-third of the weight of steel. The contents of a toolbox can generally be quite heavy in itself therefore reducing the weight of the toolbox can make transporting tools much easier. Aluminium toolboxes can also be fitted with clip-on casters or dolly trolleys for added mobility.
Durability & Strength
Unlike steel, aluminium is naturally corrosion-resistant without the need to add any coatings and this is because an oxide coating protects the aluminium alloy. This means that aluminium toolboxes can be used in a variety of environments including cold and wet places without rusting. Despite aluminium being lightweight, it's also very strong.
Security
Some tools can be very expensive so keeping them secure is imperative. A range of ZARGES aluminium tool boxes are fitted with TSA locks which adds additional security to prevent tool theft. In conjunction with this, the impact-resistant corners and durable construction protect tools from damage.
Weatherproof
Aluminium is an impermeable material meaning it's waterproof, therefore tools can be stored in wet conditions while remaining protected. Also, aluminium toolboxes can withstand both extreme hot and cold conditions.
Customisable
Due to the versatile nature of aluminium, there are several options available when it comes to customisation including specialised finishes and Custom foam inserts these allow you to design the inside of the toolbox around the contents.
Should you consider an aluminium toolbox?
We have just outlined a few of the advantages of aluminium toolboxes If you're looking for something lightweight, robust and that provides security and protection for your tools, we recommend the eurobox range by ZARGES.
Back