Rolling hard cases – perfect for your heavy load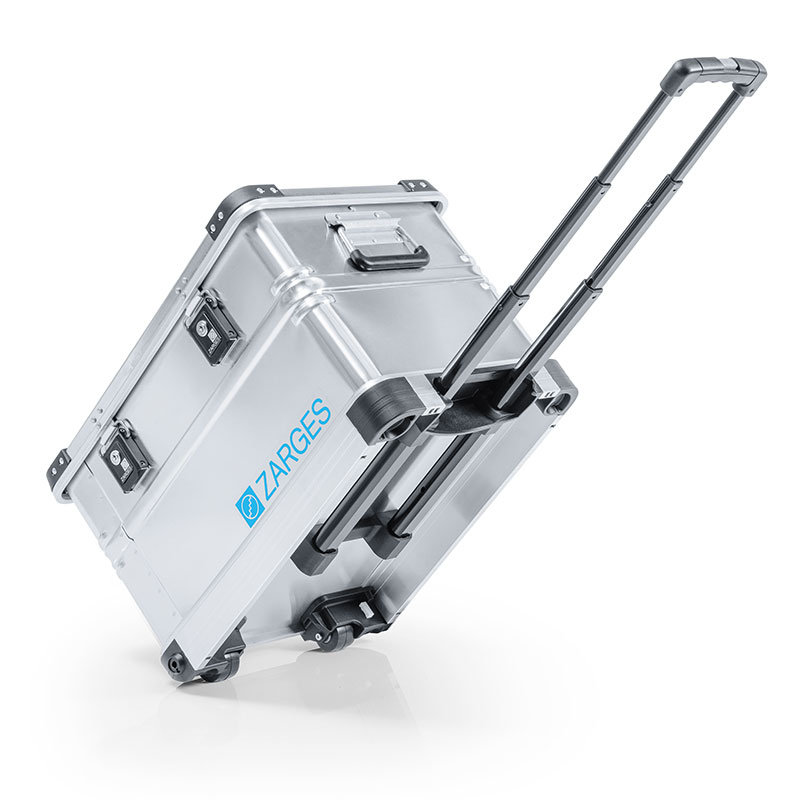 Often, a case will be either strong or light. There's a compromise to be had: either the case is tough enough to handle anything – but it's heavy, or it's light but it lacks strength.
With Zarges aluminium cases, the perfect balance has been achieved.
Strong – Made from strong aluminium with reinforced stainless-steel hinges and riveted joints, Zarges cases are rugged enough for any load.
Light – Because the cases are made from the latest high grade aluminium technology, they are also super-light. For example: a 42 litre case weighs as little as 4.8 kg.
I can't carry that!
 If the load inside your Zarges protective case is too much to move around, then it's a great idea to add castors to your case. Zarges castors are clip on which means that they can be easily added or removed without the need for any tools. They are sold as pairs and can be either swivel or fixed. They are lockable and are super strong – capable of handling any load.
Another alternative to the castors is the Zarges Dolly Trolley. The Dolly Trolley is 800mm x 600mm and so perfectly fits the 157 litre K470 protective case. The trolley is strong, tough and durable with solid castors that swivel on one side for easy transportation. The advantage of a dolly trolley is that multiple cases can be stacked on top of one another – the K470 case is specially designed to be stackable making them perfect companions.
So, don't struggle with a heavy load – simply wheel them along with Zarges castors. They're a perfect solution for substantial or bulky loads.
Back