10 reasons to choose a Zarges case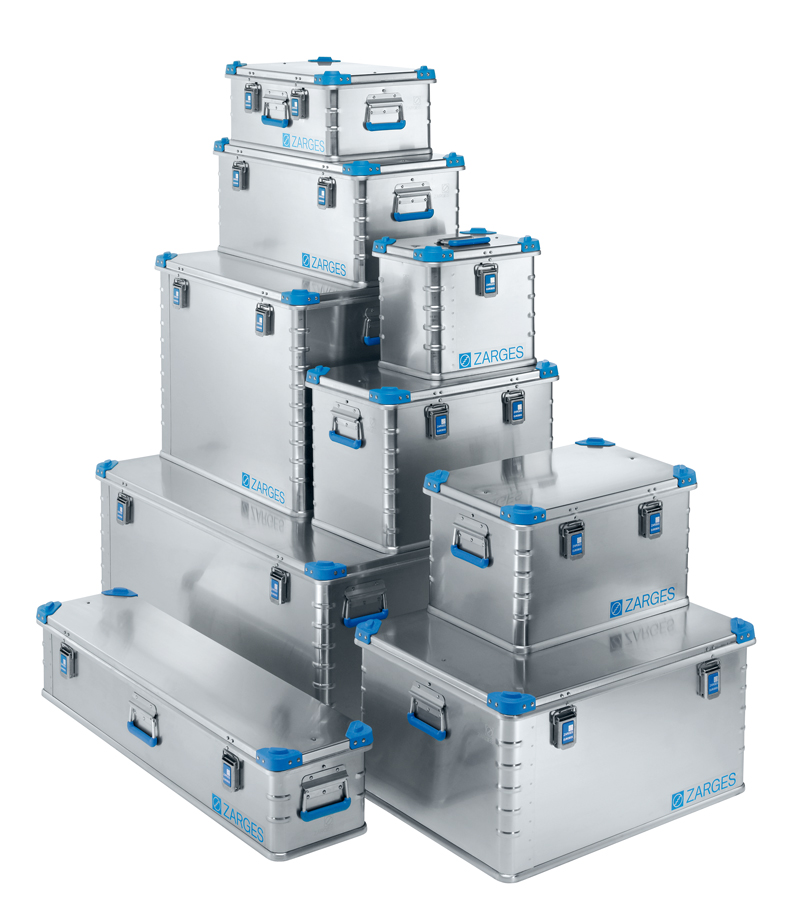 Zarges cases are a really popular choice for storage and transportation. With their great looks and sturdy reliability, it's easy to see why.
Here are 10 reasons that Zarges cases should be your number one choice:
1 Strong and durable
Made from tough, high-quality aluminium, and with rugged stainless steel hinges and riveted joints, Zarges cases manage to be light yet very strong.
2 Stackable
All Zarges cases are designed to be stackable – ensuring that you make the most of your space. The K470 case has durable cast aluminium stacking corners, and the Eurobox has distinctive blue impact-resistant plastic corners.
3 Dustproof and waterproof
Ingress Protection (IP) ratings range from IP54 to IP67. For further information speak to the ZARGES team.
4 Non-corrosive
Because Zarges cases are made from corrosive-resistant aluminium and stainless steel, they will not corrode or rust, even left out in the worst of weather.
5 Quality components
Zarges cases are expertly engineered, using only the best components. For example – the holding straps are heavy duty, sealed at both ends to prevent fraying, and attached using extra-large rivets. It's this attention to detail that puts Zarges head and shoulders above the competition.
6 They look great
Sleek, shiny and a great modern design. They add a touch of class to any load.
7 Huge range of sizes and shapes
There are so many variations of size, shape and volume that you can be certain there will be a case size perfect for you. They range from the compact 13 litre K470 right up to the enormous 829 litre case.
8 Fast free delivery
Orders are processed immediately and aim to be delivered within 2-5 working days (for goods that are in stock). K470 cases are currently being promoted with free next day delivery!
9 Choice of accessories
There are a great range of accessories available: There is a choice of custom or pick and pluck foam to keep your contents secure. There are castors for heavy loads and locks and inside bags with cross dividers. All of these accessories are made with the same level of care and attention that you'd expect from Zarges.
10 The price
Zarges cases are terrific value for money. Prices start as low as £101.60 for the 27 litre Eurobox
Back