Roll with it – Castors & Zarges cases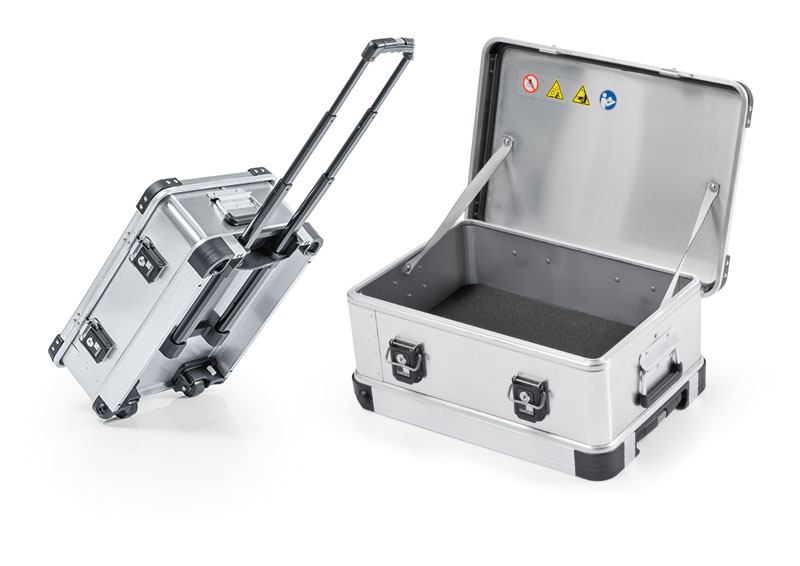 Zarges cases are great when you're working with a heavy load. They are strong and durable and come in a range of sizes right up to 829 litre capacity. This is great news for anybody wishing to store and transport a heavy load, however, dragging and moving around this load can bring its own problems. It's difficult and inefficient to move a large load and can be bad for your floor surface (and your back).
You've got to roll with it! When working with heavy loads, wheels are the answer. With castors, you can effortlessly move heavy Zarges cases with minimal friction and with 360-degree rotation. Zarges castors are specifically engineered to fit with Zarges products and (as you'd expect from Zarges) they are strong, built to last and have a great range of motion. If you are interested in adding wheels to your load, you have a couple of options:
Castors
The big advantage of Zarges castors is the fact that they are 'clip-on' and can be easily attached with no tools. You can choose from fixed or swivel, and all Zarges castors are tough and glide easily on solid rubber wheels for minimal roll resistance. Castors are 100mm diameter and 4 castors have a maximum load capacity of 100kg.
Dolly
For even greater loads (or if you are dealing with a stack of Zarges cases) a dolly trolly may be a better option. Dollys come in two sizes – 600x400mm or 800x600mm and boast a maximum load of 150kg. They use the same study castor engineering with non-marking rubber wheels and a strong aluminium chassis.
If you'd like advice about Zarges castors, or any of our accessories, please speak with a member of our team.
Back